Last updated on December 3, 2020
During the last few years, the aviation MRO industry was affected by a huge lack of manpower. That trend is continuing and becoming worse every day.
It's not only that the problem is in finding people willing to work, even bigger problem is to find highly skilled professionals.
In the last 10 years aviation industry was growing much faster than ever and the need for new positions as well. The number of aircraft has raised by 50% and their usage has also raised for 30%, so the need for its maintenance almost doubled. As standard in aviation is higher then in other industries, the aim of experienced stuff has also doubled. MRO industry is growing so quickly that it can not maintain itself with an appropriate number of staff needed for smooth operations and therefore many started pushing their manpower over the standard working norms. But it was only temporary so they could buy time to find a better solution. Now it came to the point when some other actions are required to keep the step with industry needs.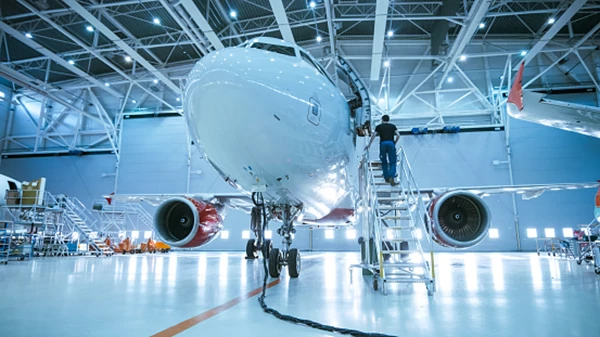 The aviation industry is growing faster than ever and it will double in the next 20 years, so for everyone looking for an exciting job, this is an industry to go for.
Technologies that are used in aviation nowadays are spreading in all areas so everybody can find attractiveness in it.
In order to keep this problem under control, companies will have to start campaigns for the education of young people about beauty and possibilities that aircraft mechanics have in their carrier as well as the attractive salary that is growing every year and that will start growing even faster on the beginning of next decade.
The offering of attractive salaries is also highly important, as a job of aircraft mechanics directly affect the safety of air traffic.
Surely, big airliners and MROs are going to find a way to keep their business safe in a matter of manpower but small and middle-sized companies will struggle with that.
How to deal with it at this moment?
Most MROs are struggling to find not even experienced and licensed staff, but also low skilled staff willing to work and improve their skills.
Therefore they call for help recruitment agencies that are using a maximum of each person's capabilities and in that way reducing the effect of manpower lack in this industry.
There are many agencies that can help all kind of maintenance organizations to fulfill their requirements like:
V-hr that hires 200+ qualified maintenance staff at every moment. They are focused and experienced with what they do. With many years behind, they easily recognize the profile of the person you need and search the market for it.
Poente Technical A fresh company found from persons that were working as maintenance staff in many companies and therefore understand the needs of clients and also of staff they are hiring and they are always making the win-win solution. As this company has a large number of staff from almost every branch in aircraft maintenance, they also provide a project-partner solution for their clients.
JMC Recruitment is a Long-lasting company providing quality maintenance staff for years. With a large base of candidates, this company is able to make a fast response to any needs. They have many large companies as clients for many years because of their strict business ethics.
And many more of that which you can follow on social networks and check their job offers on www.aviationjobsearch.com, www.aviationcv.com, indeed.com …
In the future, solutions like these companies will grow even more as MROs are cooperating with them also for personnel training, finding non-experienced mechanics, etc. As well another option trending these days is offering training for personnel that needs it. Recruitment agencies, MROs, and Part 147 training companies are cooperating and offering young and low experienced mechanics training of all kinds just to keep them in the company for as much as possible and to reduce everyone's cost. In that situation, everybody wins as mechanics goes higher with their carrier and salary rate, MROs get qualified staff they need and Part 147 sells their courses. Yet it is not a common practice but with time it's growing.
Update: Covid-19 makes huge turbulences in the market of aviation manpower
From the bigging of March, when the global spreading of Coronavirus started, the aviation manpower market got struck like never before. The drop in airliners activity due to novel virus gave a huge turnaround for the aviation manpower market so this year not only that there is not going to be a need for new stuff, this year will be the year of the greatest job cut we have seen in nearest past. Some analyses give 2023 as a year when aviation will recover from Covid-19 hit and with it, that means lack of manpower in aviation problem got a break. Also, no one knows when exactly this coronavirus will loosen up so there lies a question is it possible, if it lasts long enough, that it will make some permanent drop in air travel and therefore lower the demand for manpower in all kinds of workers. Only this year, around 40% percent of employees got fired and 60% of the remaining got their salary decreased.
What is a long-time solution for it?
Any way, Boeing's analyses tell us that in the next decade the world is going to need over 30.000 new mechanics every year that is more then double then what we are getting now.
This gives us the warning to start making a different plan for attracting young people to work in the aviation maintenance industry. MRO should focus on making more flexible plans and grow up the standard of its workers so they would be supported to stay working and to express their satisfaction to their community.
Aircraft maintenance is a stressful environment so young people hesitate from joining it. Very soon it will get even harder to attract new mechanics and engineers to work in this area. Also, expanses are getting even higher, which is good for new personnel but it could be deadly for maintenance organizations on long runs.
Aircraft mechanics job opportunities are rising every day so to keep what you already have is going to be hard.
My suggestion is to make plans for all kind of staff that will include attractive salaries, good shift pattern, flexible working hours, and even relocation packages for those who wish. The solution is to spread your opportunities to those from other parts of the world to join you and to be happy with other conditions as well. Make a multicultural environment so anyone would wish to join your company and support your ideas.
Aircraft mechanic jobs are not only jobs anymore, but it also came to the point where it has to be a way of living, it came to the point when it has to be a wealthy way of living for anyone.