Last updated on December 10, 2020
After a long period of Boeing 737 MAX on the ground, it seems that Boing and FAA are close to finding a solution for this innovative new bird to be found flying again. That means a lot of work and upgrading for all connected industries. This will affect the MRO market a lot in a positive manner.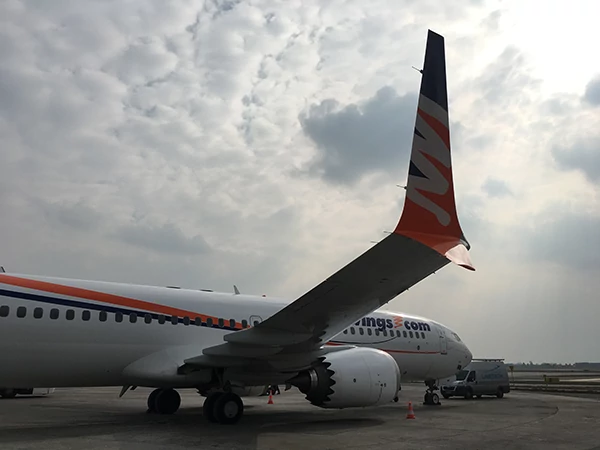 "The Boeing 737 MAX is the fourth generation of the Boeing 737, a narrow-body airliner manufactured by Boeing. It is an upgrade from Boeing 737 Next Generation (NG). It is based on earlier 737 designs, re-engined with more efficient CFM International LEAP-1B engines, aerodynamic changes, which include its distinctive split-tip winglets, and airframe modifications that affected aircraft weight in a positive manner.
The 737 MAX took its maiden flight on January 29, 2016, and the series gained FAA certification in March 2017. The first delivery was a MAX 8 in May 2017, to Malindo Air, with whom it commenced service on May 22, 2017. After two Boeing 737 MAX 8 aircraft crashed in October 2018 and March 2019, causing 346 deaths, aviation authorities around the world grounded the aircraft series until further notice. Boeing announced in December 2019 that it would suspend production of the Boeing 737 MAX beginning in January 2020.
The 737 MAX series has been offered in four variants, offering 138 to 204 seats in a typical two-class configuration and 5,954 to 7,084 km range. The 737 MAX 7, MAX 8 (including the denser, 200–seat MAX 200), and MAX 9 are intended to replace the 737-700, -800, and -900, respectively. Additional length is offered with the further stretched 737 MAX 10. As of December 2019, the Boeing 737 MAX had received 4,932 firm orders and delivered 387 aircraft." (Source: Wikipedia)
During the grounding period, Boeing 737 MAX had 4 unsuccessful tries of returning to the sky and it is still grounded. It's expected that this game-changer in aircraft efficiency will return to the sky during the summer of 2020. Meanwhile, MRO's around the world are preparing for a big impact on the market at the moment of recertification.

A detailed report can be seen at Preliminary Investigative Findings made by The house committee on Transportation & Infrastructure.
After a year of Boeing 737 MAX grounding, we can see clearly how big are the consequences of this unpleasant situation to a number of branches.
Boeing as a manufacturer took the hardest impact as they lost on their liability and huge financial losses. They were forced to stop production of this model at the beginning of this year but they are still fighting to bring Max back and continue with production as soon as possible. After all, there is still a big interest from various of Airliners for this model.
Airliners that took a large number of orders are the second by struggles that have been made due to grounding. They were forced to rearrange their fleets as they were planing those aircraft to take a big stake of their flights and most of them were forced to lease some other types to replace 737 MAX arrangements. Also, the cost of keeping their 737 MAX's on the ground is big as parking costs are not low and those aircraft require maintenance even if they are not flying.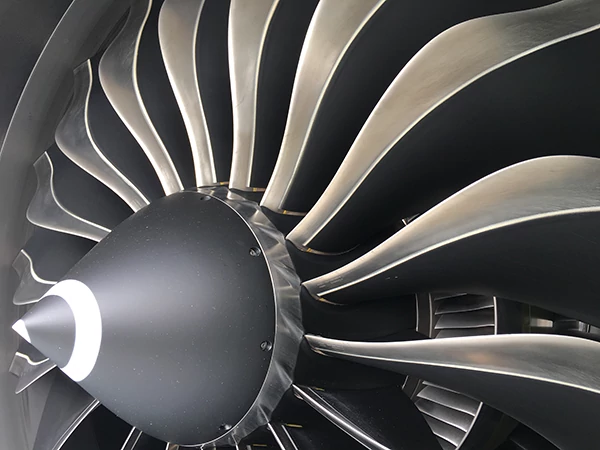 MRO acting at the moment of recertification
Boeing 737 MAX recertification will most probably bring a huge number of modifications and a return to service checks for each of them. It's expected that recertification will require one or more wiring modifications and software changes before letting those planes to fly again. We suspect that it will require between 5 and 8 hundred manhours just for modifications to be performed. Moreover, it's sure that each of those aircraft will require a return to service checks. Approximately, every aircraft will spend up to 10 days in hangar maintenance to be ready for its first flight after a long period spent on the ground.
All this is a perfect opportunity for MROs with capabilities to maintain Boeing 737 MAX to keep their production running during summer. All the works over resolving MAX problems will expect a prompt response as every airline will push returning of those birds to the sky before returning of older types from the lease. That means all MROs have to be ready for MAX modifications and be focused on it in the first two months after recertification by world-leading authorities. Also, suppliers will have a lot of work preparing modification kits. It's expected that Boeing is going to give away that work that part of work to some third party companies as new aircraft will be produced with modification performed from the moment of recertification.
How it will reflect the global MRO market in the near future?
After returning Boeing 737MAX to service, there will come a period of 12 to 18 months of intense return from lease checks and passengers to cargo conversions for an older aircraft and they get replaced by their newer and shinier version. It's predicted that 737 MAX will push 50% of current 737 Classics to cargo version or to retirement in the first 12 months. As well, it will affect the market of tear-down for older aircraft of all producers. That means lower prices of maintenance for those older types and with that comes the expansion of maintenance for those aircraft and possible conversions for cargo purpose for all aircrafts capable of that.
In this period MRO companies will have a big demand for sending their employees to courses for this type of aircraft to keep their value on the market of both Line and Base maintenance. That means a small problem for maintenance facilities to manage a number of their stuff in the moment of high demand for service. Hopefully, this will not be a problem for bigger employers but for small companies, it will be a challenge and is suggested to them to start with courses for needed stuff as soon as possible. We already spoke about a problem with a Lack of manpower in aviation, and in this moment of the rapid growth of demand, this issue will become even bigger.
After more than a year of grounding of this aircraft, the world is still waiting for 737 MAX and it looks now like time for it to fly is close to coming. From that moment, the time of big progress for all aviation industries will come and the highest pressure will be taken in the first 24 months. It will also be an opportunity for many MRO centers to fight for their position on the maintenance market for this type.
In Novembar, FAA and EASA announced that the Most Efficient commercial aircraft ever will get to fly again before the end of the year. It seems we'll enjoy this aircraft once again.