Last updated on October 7, 2020
Aviation is a beautiful industry and everyone would like to become a pilot but it's rarely known that the safety of aviation is powered by other people, Aircraft maintenance mechanics, and engineers. These heroes are not only responsible for the lives of passengers and crew, but for their comfort as well. There is a new urban quote "Aircraft mechanic – Because pilots need heroes too"
There are various types of maintenance stuff dependable on what are they responsible for. There are mechanics, avionics, engineers, NDT technicians, component technicians, etc. and all of them are assuring aviation is in the first position by transportation safety.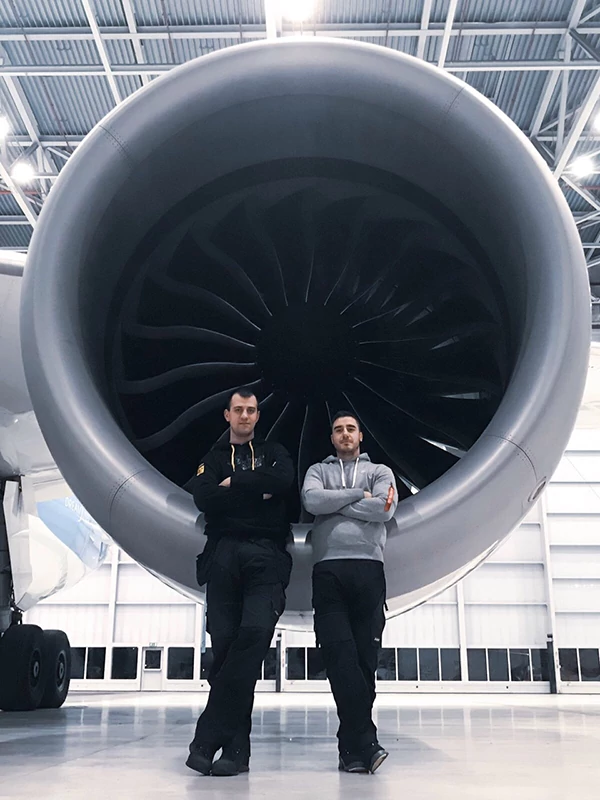 What are the main directions in the life of maintenance technicians?
Maintenance of aircraft requires many various types of experts specified only for a part of work that needs to be done. After school, everyone is separated into groups by their interests and skills and pushed to obtain a unique set of skills required for the scope of work they will work on. Every single of this expertise is very important for aircraft maintenance and it is an unavoidable part.
At first, there is a selection by type of planes (rotary or fixed wings), then by purpose (business, school, commercial, military, etc) and after all by the scope of expertise.
Main types of technicians present in aviation are as followed:
–Mechanics
Directly responsible for everyday maintenance, working directly on aircraft. Mechanics are performing inspections, tests, replacements, and simple paint or structural repairs of all mechanical components on a plane. They are also able to perform simple tasks in the maintenance of electrical systems. Mechanics are working in Line and Base maintenance and those in Base maintenance are often deeper specialized in a single system or a part of aircraft. Mechanics are the most numerous part of maintenance staff in all MROs.
–Avionics
The need for these experts is growing rapidly with the expansion of new technologies and its use in aviation. Avionics are responsible for all about communication, navigation, and autopilot, functional tests of all systems, electrical modifications, and electronics. There is a huge deficit of this kind of manpower on the market.
–NDT technicians
NDT (Non-Destructive Testing) technicians are doing sophisticated jobs in the testing of materials with technologies with high precision. They are performing High-Frequency Eddy Current, Ultrasonic, X-Ray, Thermography, and other testings of materials, measurements of structural damages, and making reports that will be used later for evaluating structural repairs. In their work, it is important to follow the rules and to be capable of recognizing the exact types of materials.
–Component technicians
Composite technicians are deficient stuff on market as the usage of composite materials in aviation is getting higher with time. They are performing all composite repairs on aircraft and even making new composite parts from raw materials. Their expertise sometimes can be considered art.
–Engineers
Real experts in their job, highly skilled and educated. They are directly responsible for works done on the plane and involved in planning and organization. Engineers are very important in educating younger colleagues and assuring the quality of their work. They are very involved in maintenance, planning, organization, development, safety procedures, troubleshooting, etc.
–Painters
When it comes to painters, they don't need any specific education. That doesn't mean they are not experts, just nature of their jobs is made so they have to grow their skills through work done directly on the material. Most of them are magicians which are making all drawings and ideas come true when applied on aircraft.
–Structural technicians
Structural technicians like painters don't need any specific education or training, they also learn most of their job during performing of tasks. Knowledge of materials, their nature, and technics of material processing are essential for their works. It's more complex then we think it requires a lot of experience for these experts to learn all this.
Who is making regulations and who is responsible for them?
There are many authorities in aviation that are describing general and specific rules and regulations. The most important are the ICAO, FAA, EASA, and CAA.

ICAO is the International Civil Aviation Organisation and it is a maker of general standards in aviation. ICAO has more than 190 countries under their membership and all of them and all other organizations have to follow instructions given by them. We consider them as Head Authority.

EASA states for Europian Aviation Safety Agency is as you can guess a Europian authority made from JAA (Joint Aviation Authority). The main idea is a single authority for a "Single European Sky" and making direct rules for all of its members. Anyhow, their regulations and rules spread even to some countries outside of the EU (Europian Union) and even to other continents. There are many countries that are following their model and copying the content of their regulations.

FAA is Federal Aviation Administration and it is a USA regulatory organization. Like EASA they have influence in many other countries and on all continents.

CAA means Civil Aviation Authority and it's the authority of every single country. For countries that are members of any higher authority CAA is just the same as a branch office of that authority for that country. Those CAA can have more restrictive rules than their authorities. CAA is directly responsible for licensing of stuff and controlling if they comply with regulations.
There are also other authorities and organizations and all of them with these four are responsible for providing the highest standard and efficiency and above all to assure SAFETY. Authorities that are not mentioned are basing their regulations on ICAO standards.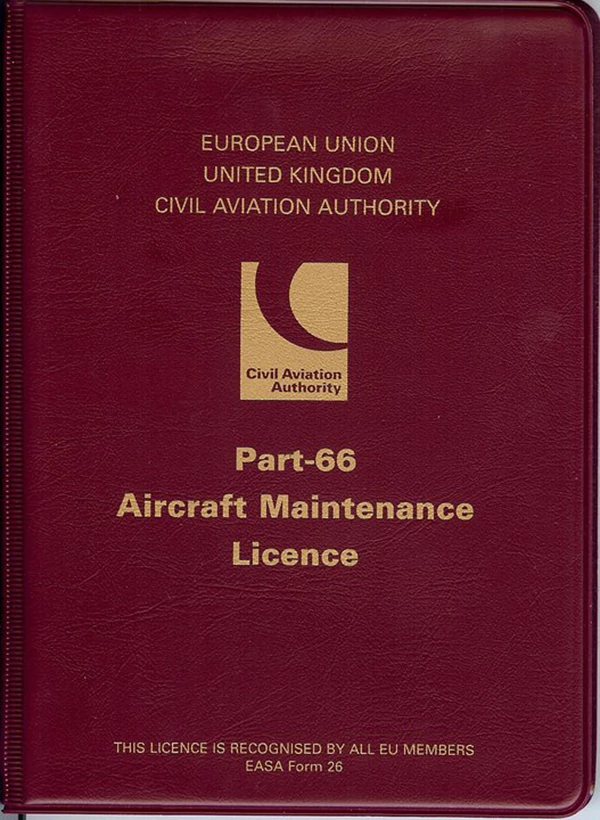 What are the requirements to become a licensed technician/engineer?
Requirements to become a Licensed Engineer are mostly the same in all countries and divided into requirements for Basic (Blanco) license and for Type Rating. For a basic Mechanic or Avionics license, it's necessary to have both theoretical and practical requirements fulfilled.
In EASA theoretical requirements is Modules training. There are two types of courses. Modules full course lasts approximately 18 months and it's considered as a high school education level. On the other side, there is a Basic Module Course and it can be done in 45 to 60 days. The basic Modules course is more popular, and its average cost is 2.500$. If you decide to go for the Full module course you'll need 3 years of work experience to fulfill requirements for your basic license. On the other side with the Basic module course, you'll be required to have 5 years of experience. Any of these module courses have to be done in the EASA part 147 approved organization. The expiration time of Modules is 10 years, it means you have to obtain your license before that.
The next step is to get your Type rating. This means getting an education for a specific type of aircraft. In order to get type training, you will have to finish type training which is separated in the theoretical and practical part again. Lenght of type training depends on the type you want to specialize in. Mostly it is between 30 and 45 days. The cost of it varies also dependable on the type you have chosen and it stars from around 3.000$. It's highly important to choose the type you have the most experience as it will be much easier to understand training materials and pass the test. This training has to be done in the EASA part 147 approved organization as well. For type training expiration time is 3 years, after that, you'll have to do the course again.
And at the end, for the first type only, you will need OJT (On Job Training). This part could be the hardest one as it in some cases depends a lot on a company that is providing you with training. OJT is a specific scope of tasks that has to be done on the type of aircraft you performed training for. It's done in EASA 145 organization, also known as MRO service, and the program is mostly the same in all companies and countries. But, the length of performing this training is closely bound to the amount and scope of works on aircraft in that facility. In some cases, you will be able to finish it in 3 months but in other in can last for more than a year.

FAA requirements are a little bit different but not too much. You can find it on the FAA website.